We design & sell exquisite handmade tea wares, which are not only drinking wares, but also suitable for collection, presentation and enjoyment.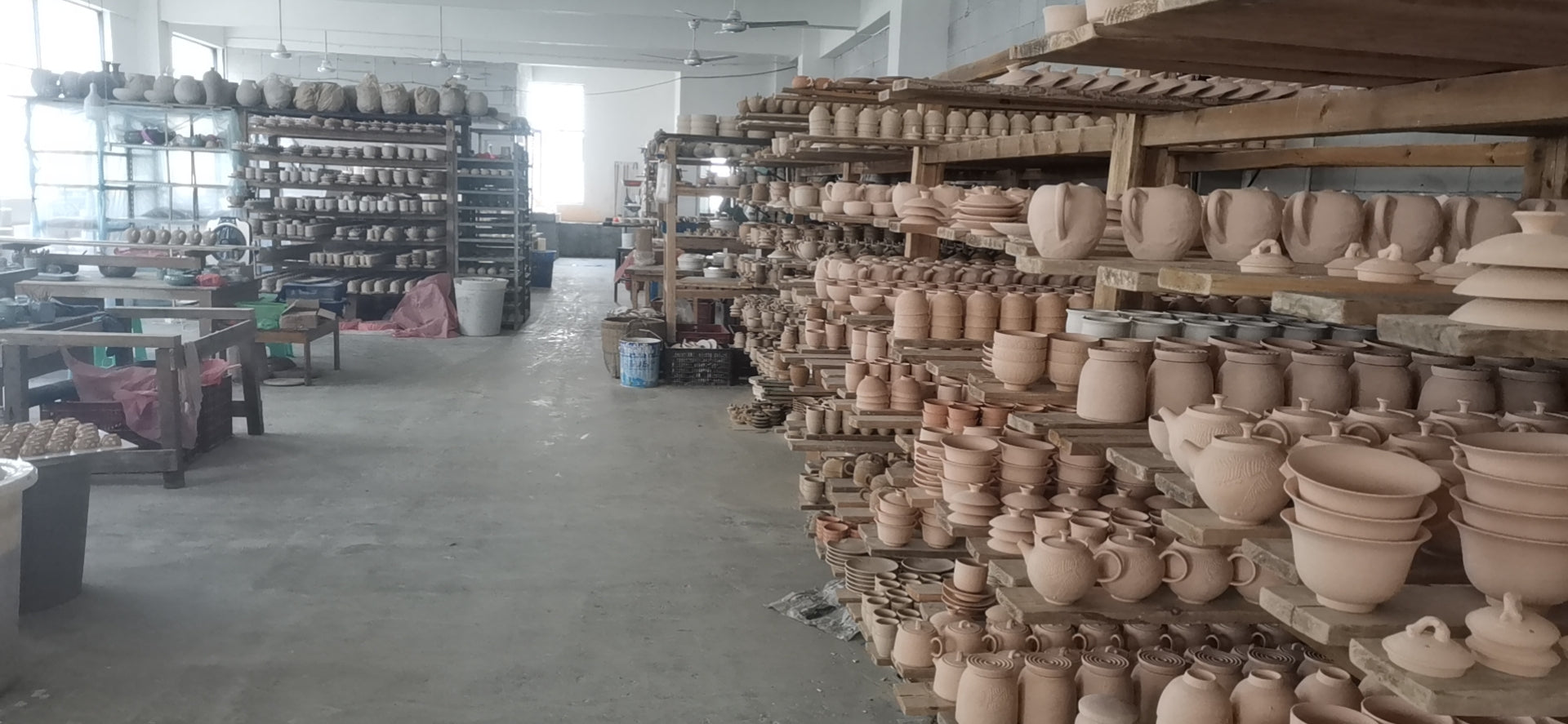 We have a more than 400 square meters of professional workshop, to support the design, production, display, storage and other functions.
The workshop is capable to support different porcelain shape production processes, such as mud kneading, casting, drying, repairing and loading decoration, plain burning, glaze and other processes, as well as the key process, kiln.
Our experienced craftsmen, designers and other production line staff (such as pulpers, billet loaders, porters, etc.) cooperate orderly in different process links to create beautiful tea sets for tea lovers.
Every time we buy a product, we are voting for the ideal world in our heart. We work hard to deserve every vote.
Contact Address:
Room 3337A, 3rd Floor, Building 2, No. 1188, Dayuan Road, Lin 'an District, Hangzhou city, Zhejiang Province
,China
Order inquiry and Customer service: 
service@truetealife.com